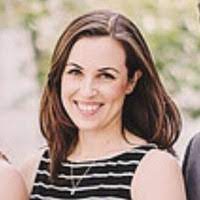 From our intro session, Josie understood what I was saying and got me.  Josie helped me to think about things in a way that was really helpful and constructive.  The exercises Josie gave were valuable and actionable – I could do something with them.  Josie got me thinking about what it is I want to do, what's right for me and my skills and strengths.  I absolutely recommend working with Josie, she's a great listener who is able to pick out key bits from what you say, that you can then go and do something amazing with.
Working with Josie has made a huge difference to how I understand my approach and preferences at work. Some of the work we've covered has delivered fundamental change for me and for that, I'm grateful. I find that I spend several days after our sessions experiencing deeper levels of understanding of myself. I have enjoyed this work immensely, thank you Josie.
Josie helps you to understand that the answers are in you.  She's intuitive and knows what you need to do at a given time.

A breath of fresh air; Josie is a perfect mix of ultimate professionalism, a significant background in the corporate world where she has faced and overcome significant challenges.  She has given me methods to assess and understand where I am, why I feel the way I do and how to heal and move forward.

I've felt encouraged when I was feeling stuck and inspired on how to take action.